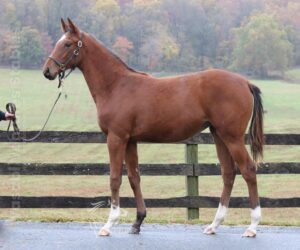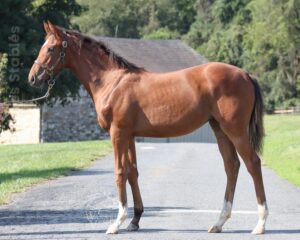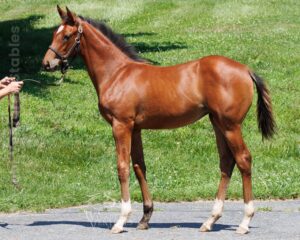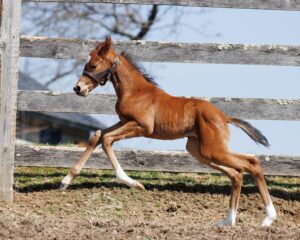 | | |
| --- | --- |
| Demarchelier | Coffee Pond |
This filly was foaled March 7, 2022, at Murmur Farm, and is a Maryland-bred by the fantastically-bred and talented young Kentucky stallion Demarchelier.  She is the first foal out of Coffee Pond, who is from the female family of European standouts Generous, Moonlight Cloud, Imagine, Van Gogh, etc.
You can read about the Housatonic Recommended Mating that produced this filly here.
After a stay in Kentucky at Rimer Reason Farm while Coffee Pond is bred back to Raging Bull, this filly will be raised at St. Omer's Farm in Maryland with the majority of Wasabi's mares and foals.  You can find more photos of her here.