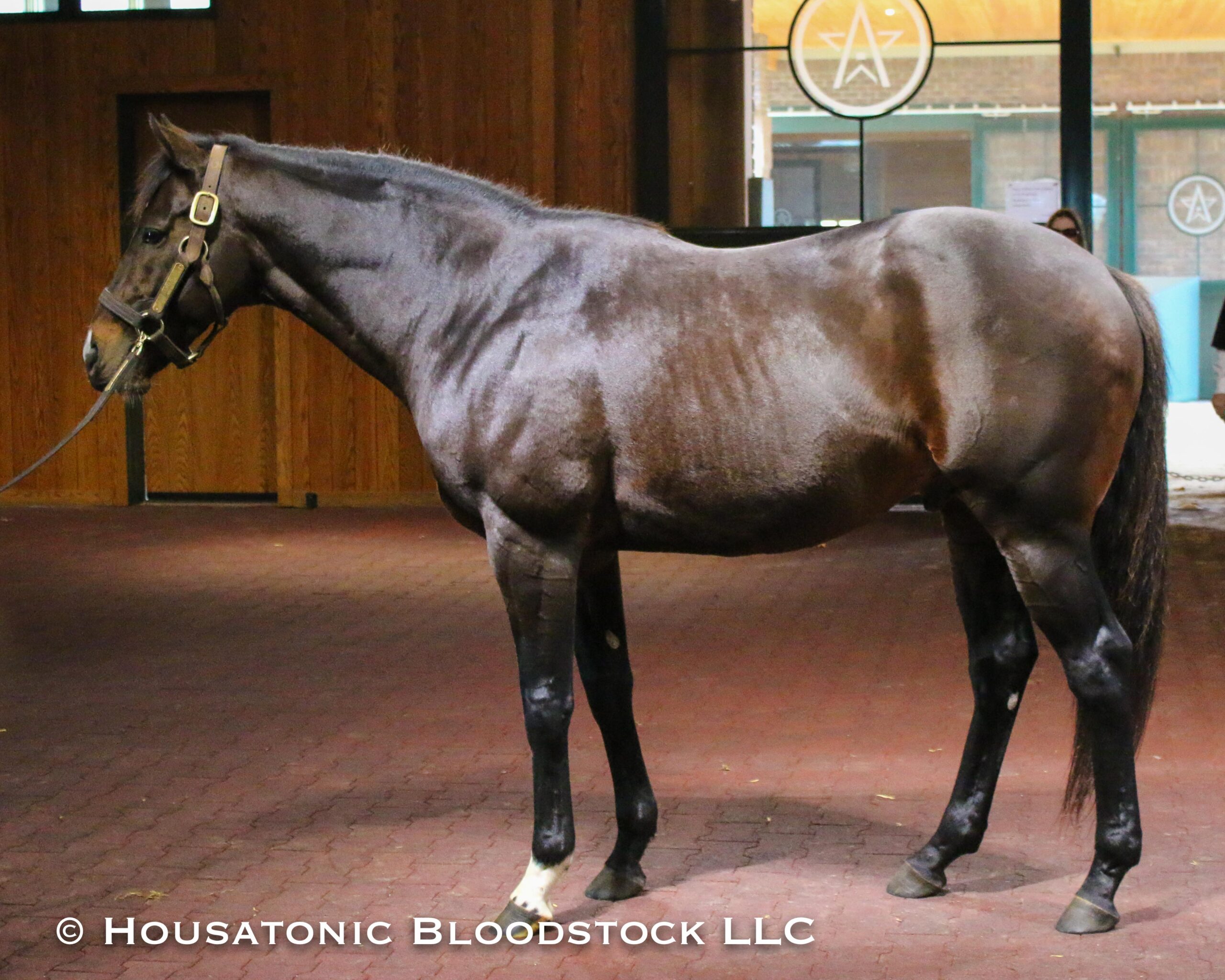 Inspired by the TDN Europe's recent "From the Experts" series, where breeders and agents are asked to identify recently-announced stud fees that offer value in a trio of different contexts, below are our own such assessments for this coming season's Kentucky stud fees:
First-year stallion at an appealing opening fee?
Complexity at $12,500 at Airdrie seems like the value of this year's intake.  As a $375,000 yearling off of a $6,500 stud fee, and sold in his sire's bubble year to an elite judge, you know he's got the physical.  He was a brilliant debut winner at 2 over a couple of eventual graded winners, and a then a New York grade 1 winner in his second start over the likes of Code of Honor.  Obviously he had some issues at 3, but to come back at 4 with that allowance win over Win Win Win, miss in a monsoon in the grade 1 Forego, and then to beat Code of Honor handily again in the Kelso, that's a pretty solid resume for a stallion prospect.  He had all the speed and precocity you'd want, and Airdrie can make a stallion as they've proven time and again.  I'm also a fan of both Gift Box and Higher Power who are both at $10,000 (at Lane's End and Darby Dan, respectively) and they have somewhat similar profiles, both moving to the Sadler/Hronis barn later in their careers and being more classically-bred and accomplished types as older horses.  But those race records and pedigrees are top shelf, and they have big shots at good farms.  Instagrand is another really interesting horse and priced competitively at $7,500 at Taylor Made.  If he'd retired after those first two starts, folks would have knocked him on soundness but they'd have bred to him because of that brilliance and the Into Mischief factor, and his fee would've been higher.  Nothing he did after that changes anything about his juvenile campaign, and Into Mischief has only gotten hotter.  I think the commercial market will really love him, even without Larry Best supporting him strongly at the sales.
Best value proven stallion, and why?
I was a huge Jimmy Creed fan last year at $15,000, and Spendthrift knocked him down even more this year to $10,000 advertised.  I think that makes him hands-down the best value in Kentucky this year — I've recommended him heavily to clients and will book more mares to him than anything else this year.  I'm not the only one who has noticed that he's achieved great stats with very mediocre mares (7.4% stakes winners to runners and 16.8% black-type horses to runners, including four top-class graded horses, all from mares good for just a 1.01 CI) and there are some very sharp guys going in big on him this year.  With better-bred crops in the pipeline, he could be the next one on that Kantharos/Munnings trajectory as far as commerciality and stud fee.  I'd also mention Maclean's Music and Violence (both $25,000 at Hill 'n' Dale).  They both had big 2020 seasons and you could easily have justified bigger fees for both.  Not only will they each have a grade 1-winning 2YO from 2020 coming back in 2021, but they had yearlings sell very well to some of the top outfits in the country, which signals that a breakout (to the extent they haven't had one yet) is imminent.  And it's not just their big horses either — while both have plenty of Saturday afternoon horses, they each have a high percentage of winners to their credit, as well.
Under the radar stallion?
There are two at WinStar that I think qualify here:  Paynter ($7,500) and Take Charge Indy ($15,000).  Paynter is right up there, statistically speaking, with Violence at the top of his sire crop as far as stakes winners and black-type horses this year, and Knicks Go proves he can get a really top horse.  Then he also has a contender for Canada's champion 3YO filly, and a hard-knocking older horse like Harpers First Ride, too.  Commercially he's not the shiny new thing anymore, and they seem to need a little more time and some distance — they don't all have his early speed, but he wasn't really that early either, nor was he bred to be.  But if you can wait on them, he gets plenty of really good horses, and he does have that nice California 2YO Positivity this year, too.  Take Charge Indy is really under the radar because he was gone to Korea and WinStar brought him back after three years — so he won't have locally-sired crops starting with this year's would-be 2YOs, meaning he'll be pretty quiet by the time the group conceived this year gets to the races.  But the reason that they brought him back is he got some solid stakes horses, and he got loads of good winners even when they weren't winning stakes.  Another that maybe won't get you a big sales horse, but he'll get you a runner.  Honorable mention here also to The Factor at Lane's End ($17,500).  They maybe weren't as early or brilliant as originally expected, and he hasn't had a really top-class horse yet, but he gets plenty of winners and stakes winners if you wait on them, and they do it all.